Christiane Ley MARH RHom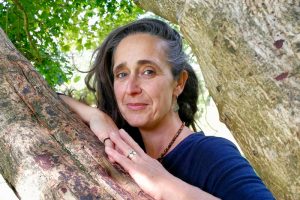 My name is Christiane Ley and for more than twenty years I have been committed to homeopathy, holistic treatments and healing philosophies.
I know from my own experience that our health is not so easy to manage in the context of our culture and stressful lifestyles. I admire the developments of conventional medicine that deal with acute and life-threatening matters but I never really believed that it can offer a progressive healing perspective for chronic disease and the management of physical health as well as mental, emotional and spiritual well-being.
In my experience, healing occurs when real changes happen within us and life is redirected along the tracks we were supposed to follow. Health means flexibility and adaptability on every level. We are not mechanical objects which can be repaired by a mere adjustment or replacement of parts – we are whole and thus need to heal in an integrated way.
Read more
Story – chapter 1
When I was a small child I had various health problems which, in retrospect, were really not so problematic, yet I was bombarded with antibiotics and subjected to hospital visits and treatments that left me traumatised and frightened. I recovered but was left with a sense of fear and weakness within myself that I could never quite put my finger on.
As I turned into a teenager I became intrigued by a creative hobby which later became my profession. With this great surge of young and vital energy my health problems moved into the background and I became a successful singer and composer. My health was good, the music business exciting, great times all around – until things became stressful, as they do at some point for all of us.
Story – chapter 2
During my first pregnancy at age 26/27 many of my old symptoms returned and I was not in a good space at all. At this time I started working with a Jungian therapist, who was also a doctor. He introduced me to the ideas of Rudolph Steiner and Anthroposophy.
This left a deep imprint on me and although I experienced problems with my body and spirit, I was determined there had to be a route to heal myself other than popping the next dose of antibiotics or whatever else.
I had always been an avid reader and quickly immersed myself in these subjects. The more I read and experienced, the more convinced I became. I often ran into the criticism of others – people really can have an opinion when you leave the trodden path!
Having my first child changed my life because I felt a strong sense of duty to offer my children an alternative to what was taught in the mainstream.
While I was pregnant with my second daughter I almost miscarried and was hospitalised. I discharged myself from the hospital as I felt that the reason for my state was emotional rather than physical. I consulted a homeopathic doctor who helped me to listen to my body in a completely different way. My daughter was born without complications and I have never looked back since. When my second daughter was one and a half we moved to the UK.
The move was an enormous event in my life as I left all my professional ties and my life as it had been behind me.
Story – chapter 3
The change of climate (Oh yes, the beautiful British damp 🙂 ) and the emotional turmoil I experienced, made me ill – not surprisingly. This time it was quite serious and to make matters worse I was misdiagnosed and ended up not being able to get out of bed any more. My partner at the time eventually took me to a specialist who saw from the X-rays that I had had severe double pneumonia with an accompanying pleurisy which in his opinion had been overlooked for at least two months. My ribcage was in constant post-viral neuralgia and I was so weak that I could not look after my children. He recommended three months convalescence and a protocol of conventional medication and I thanked him very much. He was an excellent consultant and I liked the idea of taking some time out, but he understood when I told him that I preferred to support myself with alternative medicine.
I disappeared into a well-recommended healing center for a while and restored my lungs, ribs and strength with spiritual healing, cranial osteopathy, meditation and rest, as well as the prescriptions of a new homeopath I had found in Bath. After I fully recovered I decided to become a homeopath myself and started my four year course in 1998.
Story – chapter 4… the hard facts
I graduated from the School of Homeopathy in 2002. Alongside my studies of classical homeopathy, my training included anatomy and physiology, pathology and disease. I had a two-year apprenticeship with Janet Snowdon in Bath from 2001-02 and while setting up my own practice in 2003 I also completed my fifth year postgraduate studies at the School.
From 2004-07 I took part in a three-year postgraduate course in Bologna, Italy, with Massimo Mangialavori MD, whose research on little-known homeopathic remedies greatly enriched my skills and my view on reading the symptoms of our bodies and minds.
I practised homeopathy and taught at the International School of Homeopathy in London and also online with students in Japan. I had another child, a boy this time, in 2005, with my new husband,  the homeopath and garden designer Nick Churchill.
Story – chapter 5
Homeopathy and holistic medicine in any form is not something I just do – it is something that I and my family live. We take every matter that concerns our health, diet or general life style very seriously and on the way we have explored many other therapeutic possibilities as and when they were needed.
During the past twenty years I have studied mindfulness and meditation, both through reading widely and in seminars and online courses, with Thomas Hübl, a modern mystic and spiritual teacher, and others. I study and practise fasting and detox protocols on a regular basis and follow particularly the instructions of Rüdiger Dahlke MD and Alexandra Stross, among others.
You can look at my self-care suggestions in the Natural Self-Care section of this website.